View Detail
Posted 8 months ago
Flexible Telemarketer Role For an Exciting new Technology Business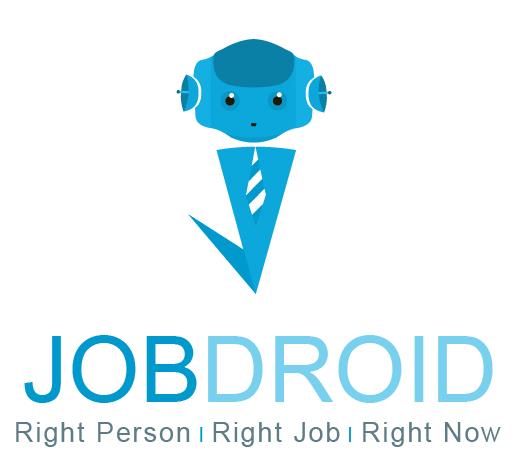 Flexible Telemarketer Role For an Exciting new Technology Business
Location – Where ever there is internet
$25 /hour + Commission
Autonomous role – Work from home
Social Media skills also required
Jobdroid is an exciting new technology connecting Employers and Candidates. As we launch our product in to new markets we are seeking a high energy and self-motivated individual who can follow up on the constant stream of leads.
This is a new role managing a large number of warm leads where you will have the ability to support our customers signing up on the platform and to help them with access to multiple products across our business.
We can offer some flexibility with working hours as the role requires additional tasks such as email campaigns, database searching and many items that do not have to be completed during normal business hours.
Jobdroid is based in Brisbane but as long as you have a reliable and reasonable internet connection, we are very flexible with your location
As we are a technology business, the technology allows you to present visually enhancing your conversion ratio.
Our massive database and unique business processes provide you with constant warm to hot leads, no "cold calling".
Additionally, we rank highly with Social media, SEO (Google) and have good responses to Email campaigns which is an enviable base from which to build your future sales.
Duties:
Inbound and outbound calls
Liaise with and manage the client list
Identify leads from our database
Prospect for clients
Work with individual job seeker candidates to develop their online profile
Troubleshoot client issues (assist with web site user issues and queries)
Develop new business clients who are seeking candidates
Create and manage targeted campaigns to attract new customers
Post / manage / assist with social media
Develop social media in new areas
Monitor and report on social media
Experience:
You must be technology savvy as we are selling and teaching people how to use our technology. We will train you but you must be comfortable with technology
You will have great initiative to look for opportunities and will identify and action opportunities from the plethora of data we have available
Success will come from many sources and you are credited with sales / conversions from more than just the direct phone calls you make.
A good understanding of posting on Social Media and a creative mind to come up with ideas that you think will excite our clients on social media.
Experience in monitoring and managing Facebook pages is also useful
Knowledge of the Transport and Trucking Industry is highly desirable but not essential as your role include expanding the product to other markets
What we will offer the right person:
A flexible working arrangement. We are looking for fulltime but would consider a reduced work load for the right candidate
Ability to work from home.
A guaranteed base salary with a commission upside for performance.
Training on all our technology
The ability to create your own success
To Apply:
DO NOT use the Apply Now button on the site, please email a CV and a cover letter to telemarketer@jobdroid.com.au explaining why you are ideally suited to this role. Please be clear what working arrangements you are seeking.