View Detail
Posted 5 months ago
Trades Assistant – Semi Trailer & Truck Bodies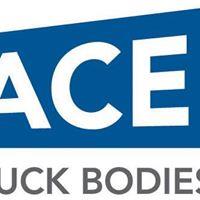 At Ace Truck Bodies, it is our mission to be the transport industry's number one choice for truck body building, service and repairs and deliver value through excellence in design, quality and customer service. We work with you to ensure your unit is built to your exact specifications.
Do you have experience in any of the following areas Carpenter, Fabricator, Truck body Manufacturer & Repair, Fiberglass or Cold room panel Installer?
Are you experienced in this field of body building or repair? have you had fiberglass experience? Are you a problem solver?If so your skills are valued here
We have numerous positions available for:
Qualified Trades Person and Trades Assistants
Here at Ace Truck Bodies we not only build Bodies we repair them. We build and repair anything from utes, 2 pallet bodies right up to B double trailers.
Sound like you? please hit APPLY below.