Client Testimonials
The driver is an absolute delight, deliveries are fast and on time and he just keeps going. We like him a lot.
Vawdrey Australia Pty Ltd - Qld
Thank you for your help while we have been using 1800drivers, for any driver needs in the future we will be definitely use your service
We're really happy with how 1800DRIVERS is servicing our needs. The quality is top notch and communication is awesome.Mark Wood
The quality of the drivers are good to very good. I would give attendance and punctuality of the drivers good to very good. Drivers are always well presented.
Jane @ The Careful Carriers
We needed drivers with the right temperament that don't hit things. 1800Drivers found those drivers out of the haystack.
Lyndon Watson, Business Manager – Don Watson Transport & Coldstores
1800DRIVERS do a great job, time after time
HR is any businesses biggest headache and I have found that with 1800Drivers communication and professionalism I can concentrate on running my business not my drivers.
Our driver showed up on time, was very very helpful and more than exceeded any expectations I had. Thank you
And thankyou for helping and now that i have found you 1800DRIVERS I am sure you will be hearing from me again. I wish i could have found you earlier
View All
Candidate Testimonials
Thanks 1800drivers For your friendly service And support and my new job!!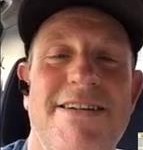 Hi Ray here. I've been with 1800 Drivers for 1 year and I find them a wonderful job network. Melissa and the crew work hard to get you into a position straight away and top dollar pay!
My name is Geoffrey. I have been working with 1800drivers for a few months. I have had 3 jobs each one better than the one before. Now I have a full-time position with a great company and I owe it to Melissa & the team at 1800drivers.
Staff are always friendly and efficient. They are always helpful when I have questions about the jobs I am taking and if they don't know the answer they will find it out. I get paid weekly and Its my choice to accept the job I never feel pressured unlike other companies. All in all I really do appreciate the Team at 1800Drivers. ThanksMelbourne MC Driver
Fantastic service. Within a day of completing my profile, I was put forward for a job by 1800Drivers and was accepted for the role. Thanks!
HC driver Melbourne
The process to sign up was quite easy once you started. I even uploaded a selfie video. Now the journey starts hoping to get some work to help me pay my bills.MC Driver Brisbane
I have been working for 1800Drivers for years. The staff are always courteous, Friendly and willing to chat. Love the girls in the office but enjoy a yarn with David too. I am always happy when they call to offer me work and hope to continue driving for them for many years.
MC Driver Brisbane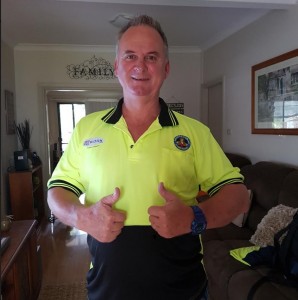 "By far the best agency I have worked for. Keeps the person up to date and knows what is going on. Thoroughly recommend!"term paper
"You guys have been Great! You got me a job the same day that I updated my profile. You have been thorough, good with following up and have look after me. "
"I have worked through Drivers, all very good, can and will recommend them"
View All
Current Job Openings
The Fastest Job Placement System in the Galaxy
1800DRIVERS is Australia's leading supplier of Truck Drivers to the Transport and Logistics Industry.
Truckin'good jobs for good truckin' drivers
1800DRIVERS is a specialist recruiter for Truck Driving Jobs in Brisbane, Sydney, Melbourne,  Adelaide and Regional centres.
Put yourself in front of Employers.
Thanks to our partnership with Jobdroid we can put you in front of employers so that you can start working sooner. In many cases, our Drivers will start same day.
68.3% of jobs are not advertised and usually filled by word of mouth or networking. 1800DRIVERS now taps into that market by providing state of the art search tools to employers
Blog
Have you recently seen a 'Need truck driver' advertisement that you wish to apply to? Are you interested to try out for truck driver recruitment? If yes, then it's important that you understand the requirements and qualities that driver recruitment

Read more

If you are a travel lover then nothing stands between you and an MR truck driver job in Melbourne. Traveling day and night in the truck with an open window and radio turned on not only brings pleasure in your

Read more

Forklift operator training can help to increase the skills required in discovering an exciting and fulfilling career. There are some specific skills a driver should have to operate forklift properly. In this article, we are going to provide you complete

Read more
Contacts
Brisbane Head Office
2/2960 Logan Rd Underwood QLD 4119
(Contact us for other local office locations)
Postal Address
PO Box 345 Underwood QLD 4119
1800DRIVERS ,

13WORK