LARAPINTA
QLD
4110
LARAPINTA,BRISBANE,QLD,4110
AUD
0
150
KILOMETER
$34.90 Per Hour
HC Local Refrigerated Truck Driver -31477
---
Woolworths Distribution Centre and Supermarket Timeslot Deliveries -

Ongoing Monday to Friday - 8-12 Hour Shifts -

Shifts Start Either 3AM or Midday

Woolworths Store Deliveries from the Distribution Centre
Top Tier Clients With Quality Freight (99% Pallet Freight)
Call till 7 PM on WEEKDAYS ONLY we have consultants waiting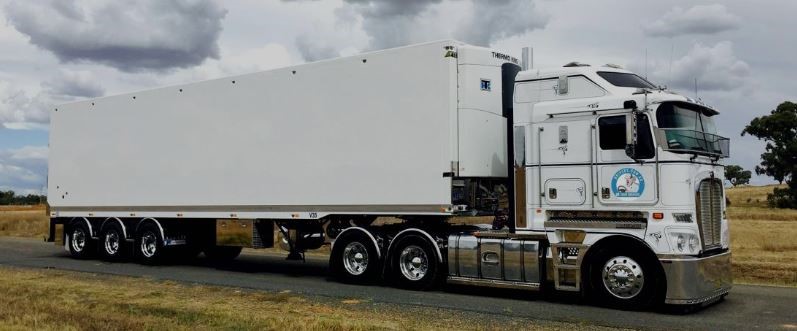 Are you a HC driver that loves transporting and supplying the major Supermarkets?
Then look no further as we have the opportunity that you are looking for.
HC Drivers are a rare resource that need to be respected and valued. We are looking for the right drivers to fill these roles.
The positon is based out of Larapinta, where you will be transporting locally, Sunshine Coast, Gold Coast or Toowomba and over the Border starting at either 3AM or Midday and able to work every second Saturday if you are available.
Key Responsibilities
Able to work Monday to Friday with weekend overtime shifts
Excellent Customer Service skills
Ability to ensure temperatures are set correctly on all re-fridge trailers
Completion of all runsheets accordingly
Ability to complete all Pre-Start checks at the beginning of each shift
Skills & Experience
Current HC driver license
Experience with Automatic Gearboxes
Experience with Reversing into Finger Docks
Excellent customer service skills
Knowledge of Load Restraints
Apply Now
ABOUT 1800DRIVERS
At 1800DRIVERS we have developed our COVID SAFE INTERVIEW SYSTEM. We save you time and money by interviewing you via the telephone and internet services, where you can apply and interview from the safety of your home.
We also get you out working faster by this process.
We are unlike any other recruitment agency in Australia, in fact, in the World and we know how to get you out working without the long drawn out process of coming into an office for Interviews & bringing in all that paperwork.
1800DRIVERS offers mixture of traditional & current values, with a vast knowledge of the Australian Transport Industry, we have years of experience in the recruitment market, we are utilizing online platform facilities to save you time and get you into a job faster finding you the roles that suit YOU.