ACACIA RIDGE
QLD
4110
ACACIA RIDGE,BRISBANE,QLD,4110
AUD
0
150
KILOMETER
$32.80 Per Hour
High Reach Fork Operator-31319
---
Call 1800DRIVERS Now to Apply - Immediate Start -

Stores Person With Forklift Experience To Load And Unload
$32.80 Per Hour + Penalties + Super
Interview Via Phone & Online No Need To Come To An Office
Be Part Of A Team Delivering Outstanding Customer Service
CALL 1800DRIVERS MONDAY to FRIDAY until 08:00pm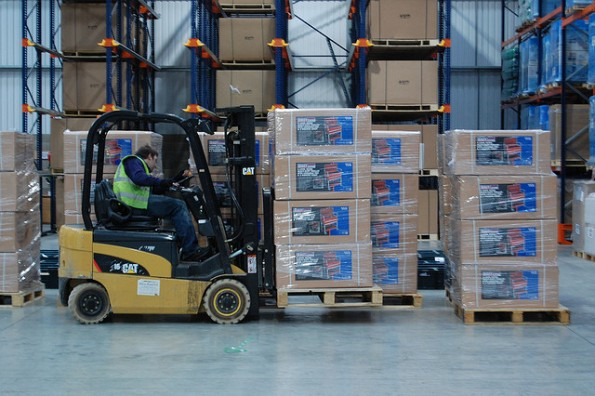 Stores Person With High Reach Forklift Experience
This position will see you working within a busy manufacturing food company and require you to carry out various tasks including but not limited to;-
Working and assisting across multiple sections
Forklift work to assist Loading and Unload trucks when needed.
Wrapping pallets when it\'s quiet.
Previous Stores Experience is essential
So if you have this skill in previously worked roles then YOU are the right fit for this job.
On Offer $32.80 per Hour + Penalties + Super
Last But not least. Ready to pick up the phone right now or click that APPLY button.
Our staff are waiting for you to call. So pick up the phone dial 1800DRIVERS. It\'s That simple.
That's it, You\'re off and running.
That is all you need. So don't delay Call us today
ABOUT 1800DRIVERS
At 1800DRIVERS we have developed our COVID SAFE INTERVIEW SYSTEM. We save you time and money by interviewing you via the telephone and internet services, where you can apply and interview from the safety of your home.
We also get you out working faster by this process.
We are unlike any other recruitment agency in Australia, in fact, in the World and we know how to get you out working without the long drawn out process of coming into an office for Interviews & bringing in all that paperwork.
1800DRIVERS offers mixture of traditional & current values, with a vast knowledge of the Australian Transport Industry, we have years of experience in the recruitment market, we are utilizing online platform facilities to save you time and get you into a job faster finding you the roles that suit YOU.