LYTTON
QLD
4178
LYTTON,BRISBANE,QLD,4178
AUD
0
150
KILOMETER
$37.00 Per Hour
MC Local Refrigerated Freight Driver -31145
---
Call Us On 1800DRIVERS Now And Start Tomorrow.

MC Local Deliveries Of Refrigerated Foods. Early Starts.

Home Before 4 Pm $37.00 Per Hour + Penalties + Super.


Without Trucks Australia Stops. So We Like To Say Thank You.
Want to drive modern and well maintained refrigerated fleet?
Immediate Start - Apply Now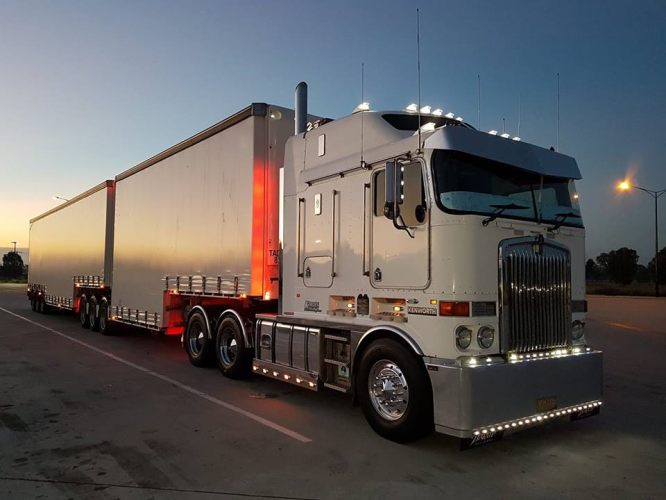 You as a SUPERSTAR professional Driver This role is for your eyes only.
You can showcase your driving skills to others.
While Delivering refrigerated freight to the Brisbane Clients and YES especially the Brisbane Markets. You will be required to hitch and unhitch refrigerated trailers, complete pre-start checks, complete delivery paperwork and be able to operate a crash box gearbox.
AM Starts – $37.00 Per Hour + Penalties + Super.
Want to drive a modern and well maintained refrigerated fleet?
Here is your chance
Last But not least. Ready to pick up the phone right now or click that APPLY button.
Our staff are waiting for you to call. So pick up the phone dial 1800DRIVERS. It\'s That simple.
After you have uploaded all documents that are required to work.
That's it, You\'re off and running.
Documents you ask?
Current MC R/ranger Licence.
Covid Cert if Vaxxed. If not, Don't stress.
Working Rights for Australia. Be it. Passport. Birth certificate. Visa. Of Electoral Enrolment.
Work History with Reference .
Selfie ( Hey we know you have them)
That is all you need. So don't delay Call us today
ABOUT 1800DRIVERS
At 1800DRIVERS we have developed our COVID SAFE INTERVIEW SYSTEM. We save you time and money by interviewing you via the telephone and internet services, where you can apply and interview from the safety of your home.
We also get you out working faster by this process.
We are unlike any other recruitment agency in Australia, in fact, in the World and we know how to get you out working without the long drawn out process of coming into an office for Interviews & bringing in all that paperwork.
1800DRIVERS offers mixture of traditional & current values, with a vast knowledge of the Australian Transport Industry, we have years of experience in the recruitment market, we are utilizing online platform facilities to save you time and get you into a job faster finding you the roles that suit YOU.
This job has been filled.